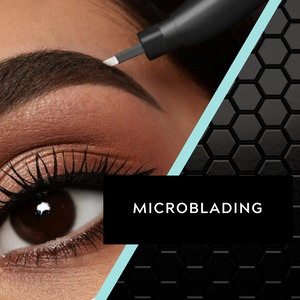 DO NOT ADD THIS TO YOUR CART. CLICK BOOK NOW TO BOOK YOUR NEXT APPOINTMENT.
For our new guest please fill out our CUSTOMER PMU INTAKE FORM and bring it with you to your appointment or email your form to: info@mintbeautypro.com - Subject: [PMU Appointment with your name]

Prior to your appointment, please read the following below, familiarize yourself with our processes and procedures.
How to care for your PMU Eyeliner
How to care for your PMU Eyebrows
How to care for your PMU Lip blush
Initial appointments do not include a touchup. Touch up prices are for existing clients only. There will be a surcharge of previously done work not done by our studio.
CANCELLATION / NO SHOW POLICY 
To expedite our services more efficiently, we require full payment of the service. Your service will be approved once payment has been fulfilled and your appointment will be booked accordingly.

We require 24 hours' notice for the cancellation or rescheduling of your appointment.
This ensures that we can make appropriate arrangements to re-book your appointment and to give other clients the opportunity to fill the cancelled space.

Failure to provide appropriate notice will result in a cancellation and/or no-show fee of $25 due within 24-hours of the appointment.  

Thank you for your understanding and cooperation.