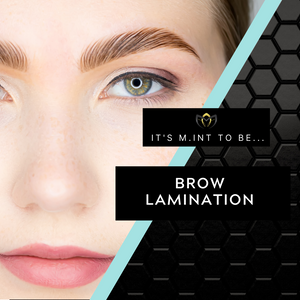 Online Training 
Are you ready to take your beauty career to the next level?

Are you wanting more from the current online lash course options? Learn at your own pace and start anytime!
M.INT Beauty excited to announce the addition of our newest online Brow Lamination course. In our course, we teach you:
Purpose of brow lamination

Eye functions and brow growth

Reactions and how to tell if your client is allergic

Safety, sanitation and health inspections

Your work space, ergonomics and how to care for yourself

Brow Lift Products

Step by Step Brow Lamination & Tint Application

Eyelash & Eyebrow Tint

And more
This Online course does not come with any products and supplies. All supplies and products are sold separately - Lash Lift & Brow Lamination – M.INT Beauty (mintbeautypro.com)
To be certified you must submit 3 photos for evaluation.