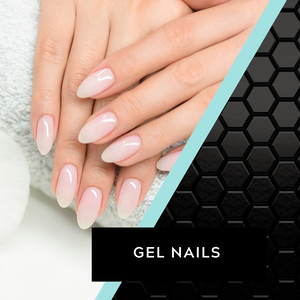 POLICY FOR ALL NAIL SERVICES  

M.INT Beauty does NOT guarantee the longevity of ANY Nail product service(s) once your appointment has been completed due to the varying factors such as peeling, lifting, fading, damage, breakage, or product breakdown exceeding normal wear and tear, you'll be charged for the nail repair service. 

M.INT Beauty, GUARANTEE'S all below services for 3-days in which you may return to the salon to have a repair done FREE of charge.

1. Gel Polish Services 

2. All Artifical Nail Enhancement Services 

3. All Nail Designs and 3D Embellishments  


Any additional repairs required outside of the 3-day time frame from your previous appointment and prior to your next maintenance appointment will be a charge of $10 PER nail! If a repair is made during your next maintenance appointment there will be an associated charge of $5 PER nail.
CANCELLATION / NO SHOW POLICY 
To expedite our services more efficiently, we require full payment of the service. Your service will be approved once payment has been fulfilled and your appointment will be booked accordingly.

We require 24 hours notice for the cancellation or rescheduling of your appointment.
This ensures that we can make appropriate arrangements to re-book your appointment and to give other clients the opportunity to fill the cancelled space.

Failure to provide appropriate notice will result in a cancellation and/or no show fee of $25 due within 24-hours of the appointment.  

Thank you for your understanding and cooperation.